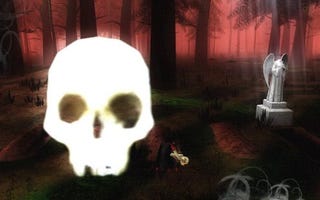 By Leigh Alexander
Audiences constantly demand video games fight familiar boundaries. We're sick of the same old, same old. We want creativity, artistic integrity, elegance and depth–or do we? Do players know what they're asking for when they look for "more" from games? And if this is really what we want, then what's with the mixed reception–both cultural and economic–when we get it?
We've seen it happen time and time again. A game can ring all the right bells in response to the clarion call for "art," for "legitimacy," for "more" – and yet fail to penetrate the market in a significant way. Examples? We asked for an adult game on Wii ever since the platform launched, and if you believe the internet, the lack of Wii games for grownup, hardcore gamers is a potentially lethal chink in Nintendo's armor.
Yet March NPD revealed that Sin City-inspired, artfully violent MadWorld, which on paper is exactly what we asked for, performed only modestly at 66,000 units. Similarly, GTA: Chinatown Wars' underwhelming sales performance on DS has been made an avatar for the idea that mature content on popular platforms just doesn't pull audience attention — even with high ratings. Then, of course, there's Capcom's classic Okami example, the last-gen avatar for the baffling case wherein creative success doesn't match up to the commercial.