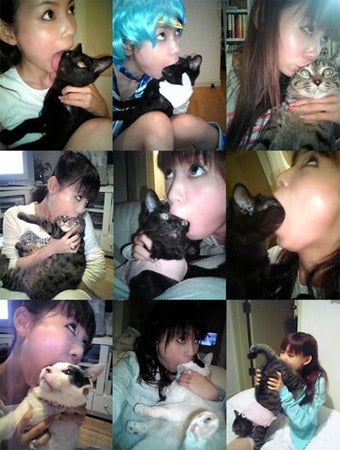 Shoko Nakagawa (pictured, with cats) is a big star in Japan. She's a TV personality, a singer and a nerd. She's a very pretty nerd, but still, a nerd. The queen of the otakus!
In Japan, the Xbox platform has traditionally been the one of choice for many otaku. As Dead or Alive creator Tomonobu Itagaki pointed out, nobody in Japan buys an Xbox on accident.
Not that she needs to earn any more geek cred, but last month she bought an Xbox 360 to play Tales of Vesperia on. She wasn't alone! Lots of Japanese people bought an Xbox 360 for that game.