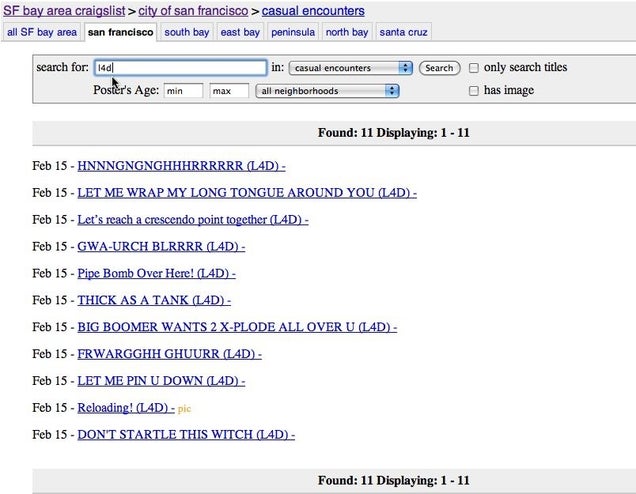 S

After a lonely Valentine's Day, let's head over to the infamous Craigslist Casual Encounters, see if we can find some zombies to join some hot w4mmm action. I'm clean and real, you be too.
As you can see, these ads were still active on the S.F. Bay craigslist as of 1 pm Crecente time. Here they are commingled with other lonely (and creepy) hearts seeking some nsa companionship.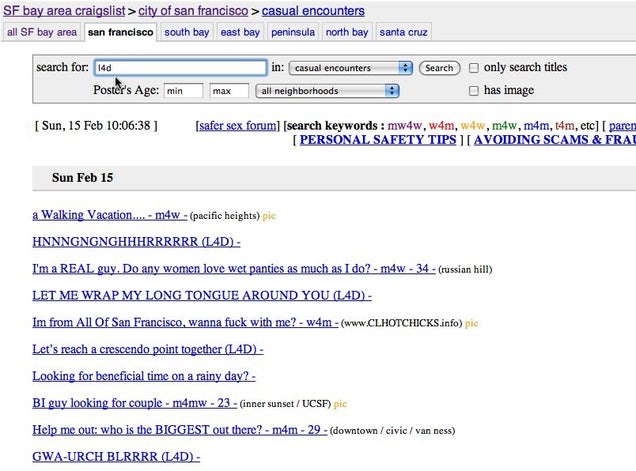 S
Hmmm ... that one with the long tongue sounds ... tantalizing ... doesn't it? Go ahead. Hit him/her/it up. You know you want to, baby.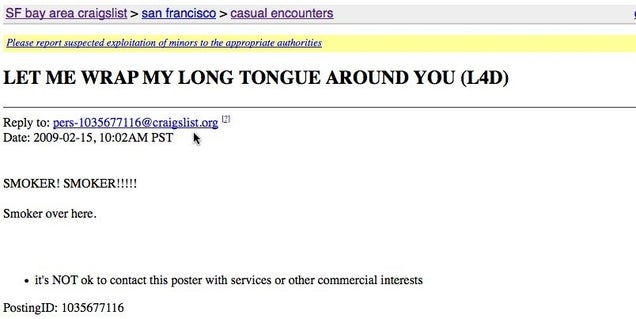 S
OK, you know what's really disturbing? SOMEONE ACTUALLY REPLIED TO THAT.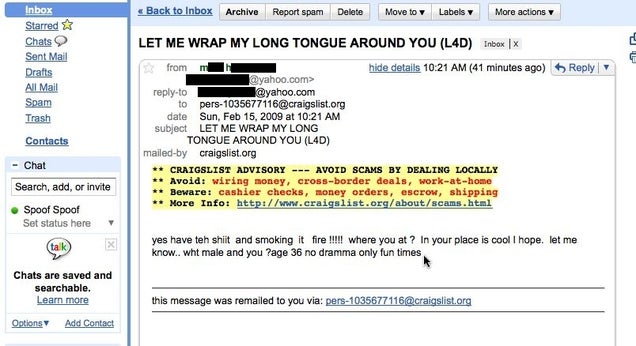 S
Gah. That guy'll probably flake once he sees me.