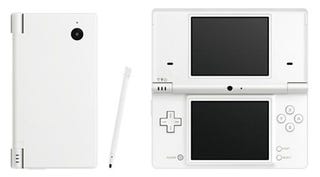 The next Nintendo DS, dubbed the DSi, is rumored to be launched in the United States in April of this year, according to a report from IGN which cites "multiple sources close to Nintendo."
According to the report, the follow up to the tremendously successful Nintendo DS Lite will land on U.S. shores on April 4 and for a premium price of $179.99. That's $50 more than the cost of the current model and in line with Japanese pricing.
With the Nintendo DS Lite still selling at an impressive rate in the United States — it moved over 1.5 million units in November — Nintendo may want to keep the price higher in an attempt to prevent cannibalization of its still popular handheld, as it doesn't consider the new model a replacement for the old.