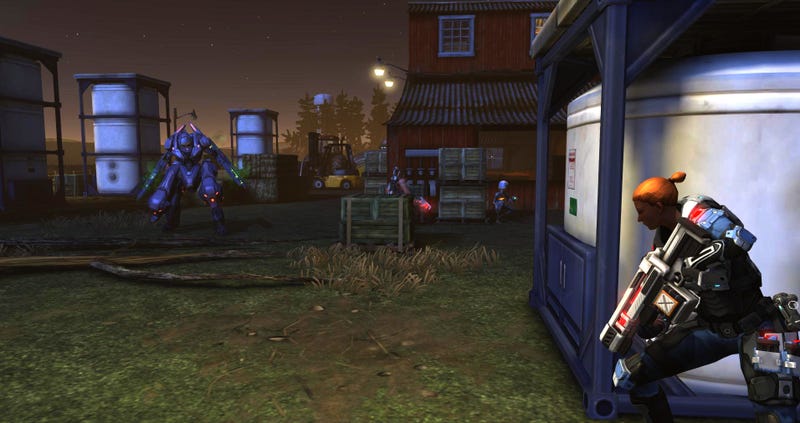 You'd think being given not one, but two hulking mecha-soldiers, for whom cover is a moot point because they can't use it, would at least reduce the relentless battlefield tension that distinguishes XCOM. It doesn't.
When you can't take cover (but you can provide it), and you have a flamethrower, a re-usable super punch, a big gun and health up the ding-dong, your decisions with the MEC trooper—one of several new toys delivered by the Enemy Within expansion coming in November—should be pretty simple, amirite? Stompy-stomp, shooty-shoot, smirky-smirk. Nope. In my playthrough at PAX I lost both my MECs, thanks to upgraded enemies that still present a harrowing threat no matter how much tougher you think you are.
Though Firaxis says we've only seen a portion of what's on the way, plenty already has been revealed for Enemy Within which, true to Firaxis' M.O., will layer on a ton of extras to lure you back to yet another playthrough of last year's game, which itself was one of 2012's biggest award-winners. You can catch up on the specifics in Kirk's preview here. I'll tell you how it all worked in combat.