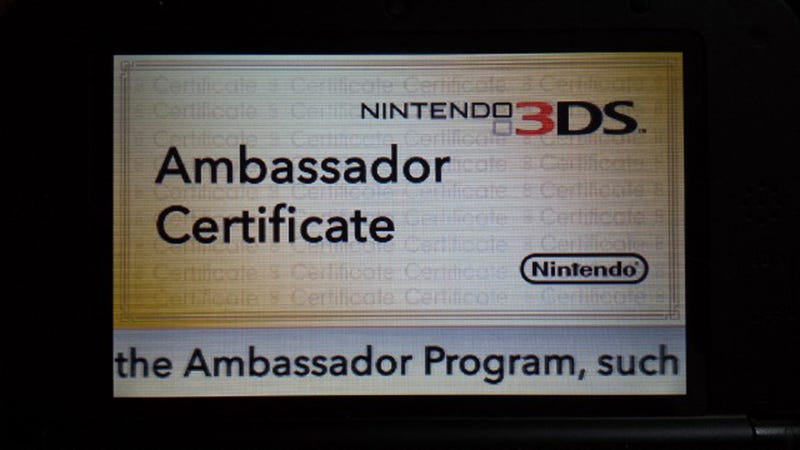 When Nintendo dropped the price of the 3DS mere months after its release in 2011, it offered a mollifying "Ambassador Program" to early adopters of the handheld system. That program included 20 free games available to players who bought the 3DS before a certain date.
Now that the Wii U's price is dropping $50 on Sept. 20, Wii U early adopters shouldn't expect the same treatment, though. Nintendo fan site Wii U Daily wrote to Nintendo to ask whether and when the Wii U Ambassador Program would be announced, and, they say, the Big N replied thusly:
Hello,

Thank you for taking the time to write with your questions regarding a Wii U Ambassador program. The Ambassador program is only available to any Nintendo 3DS owner who purchased their system before August 12, 2011 and there are no plans for a similar program for Wii U.

I know that this isn't what you were hoping for, but we appreciate your support of our products now and in the future. I also want to assure you that your comments will be added to our records and made available for other departments at the company to use as they see fit.

Sincerely,
Nintendo of America Inc.
Helena Toledo
Bummer. Of course, there's a difference between a console's price dropping a few months after its release and almost a year afterward. And as the recent unveiling of the 2DS showed, it's all about the price drops for Nintendo these days.