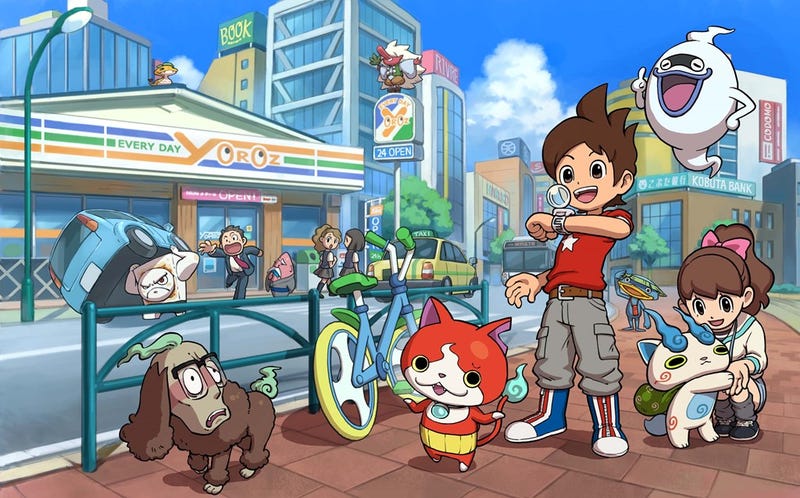 The most colorful game any of us are playing this busy video game season is Yo-kai Watch, the creature-collecting Japanese 3DS phenomenon that has finally made it way to America. What's so good about it? I talked it through with the most youthful member of our staff:
Stephen Totilo: Mike, I hadn't realized you were also playing Yo-kai Watch. Nintendo sent me a copy. What's your excuse?
Mike Fahey: Well Stephen, it's simple. I am a 12-year-old boy.

Stephen: Pretty good beard-growing for a 12-year-old! I've been curious about the game since our guys in Japan started covering it and its sequel. These games are huge over there, and I love trying out really popular games just to see what the fuss is about. I was expecting something Pokémon-esque. But what I hadn't realized was how squarely this game would be targeted at kids. And I also hadn't realized how cool the battle system would be.
Like, this is a game that begins with you helping your parents stop fighting. And you later rush some papers to your dad's office so that he can have a successful business meeting, and he buys you a bike as a reward. The whole game is Little Kid Fantasy
Mike: For me it was a combination of Kotaku East's coverage and the commercials that have been airing on Cartoon Network, currently the only channel my children will watch. That and the last time Japan was so crazy over a thing it was Pokémon, and Pokémon has done me right.