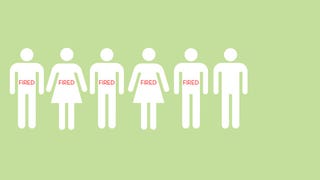 On a May morning in Rhode Island two years ago, a reporter for the Providence Journal stood outside the doors of 38 Studios, the video game company formed by baseball player Curt Schilling.
As employees walked into work, the reporter asked if they knew why they weren't getting paid. For a few 38 staffers, this was news. They weren't getting paid? Really? Was this some sort of mistake? A clerical error? The end of the world? What the hell was going on?
Within the next week, Schilling would tell his staff they didn't have to come into work anymore, and by the end of May, 38 Studios would be gone. Employees all had to find new jobs, while a dejected, bankrupt Schilling found himself entangled in lawsuits that carry on even today.
Over the past few years, we've heard a litany of gloomy stories like that one. THQ going bankrupt. Disney shutting down LucasArts. Major studios like Irrational (BioShock), Junction Point (Epic Mickey), and Team Bondi (L.A. Noire) closing. Waves of layoffs at independent developers big and small. Even mega-publishers like Electronic Arts and Activision regularly downsize, shutting down studios and laying off staff on what seems to be a cyclical basis. EA's headcount, for example, dropped from 9,300 in March 2013 to 8,300 in March 2014, according to SEC filings, and though we don't know exactly how many people they hired or fired in the past year, the headlines have been grim.