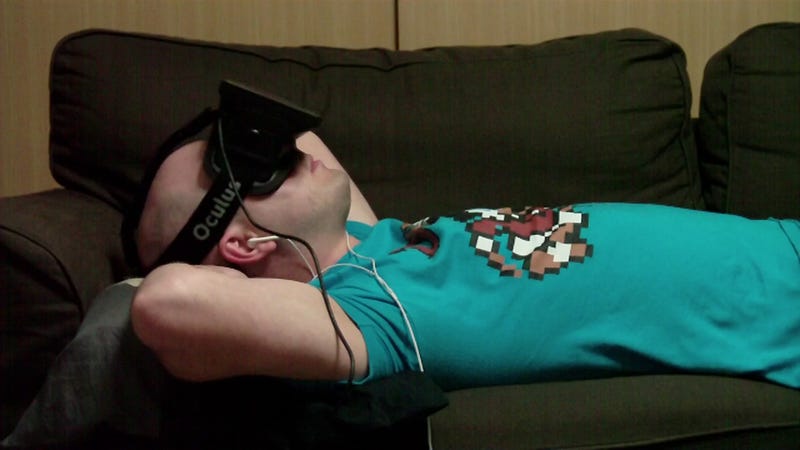 There is no doubt that the Oculus Rift VR headset, with its 3D display and tilt sensors, is designed for gaming. But that's not all it can do. There are several apps that allow you to watch movies on it as well.
[Note: The following observations were made on an Oculus Rift development kit, not the retail version (which does not yet exist at the time of publication).]
Some of these apps simulate the theater experience, complete with rows of seating and a giant screen on the wall in front of you—not to mention the use of the tilt sensors to emulate your head's movement. But for me, all I wanted was for the movie to be floating in the blackness in front of me—with no fancy tilt controls or anything else.