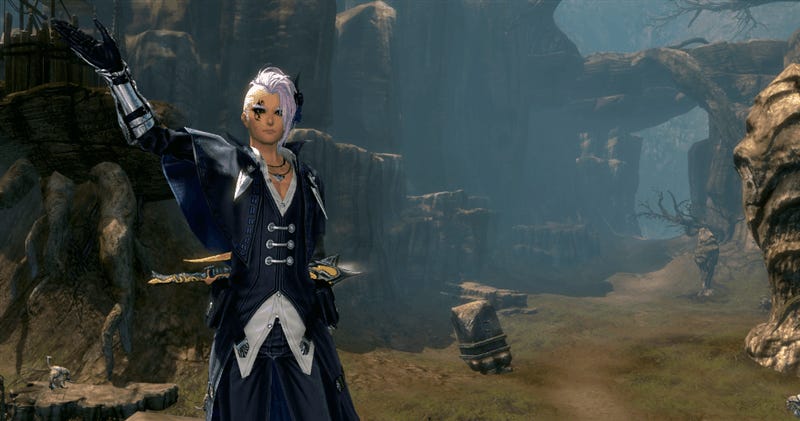 After my first month in NCsoft's martial arts MMO Blade & Soul I hit a wall. I wasn't annoyed or frustrated. In fact up to that point I'd been enjoying myself immensely. I was satisfied with what I had played, and felt no need to continue. That's odd, right?

The point of a massively multiplayer online roleplaying game is for players to keep playing, tearing through content while the developers work on fresh adventures to keep them coming back for more. Blade & Soul has plenty of content. Since the game launched in January the developers have added a new character class and launched an expansion pack raising the level cap from 40 to 50.
I played that new character class, the Warlock, but only for a few levels to get a feel for how it played. I logged in when the Silverfrost Mountains expansion went live. I killed a few things, enjoying the combo-driven action combat system. I tried on some of the new clothes on offer in the cash shop. I reveled briefly in the movement system, with its gliding and flying and jumping all about. I even stopped by my favorite NPC for a chat.