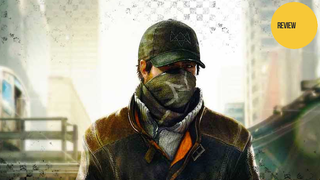 My first question for Watch Dogs was, "Well, what if I don't want to shoot Maurice?"
"Sorry," the game replied. "You are going to shoot Maurice and that's all there is for it."
It was the very first interactive moment of the game, and I had two things: A gun, and a prompt to shoot a cowering man.
I pulled the trigger and heard a click. Maurice screamed. Turns out, the gun was empty.
Okay, Watch Dogs, I decided. You and I are not off to a great start.
---
If you asked a Ubisoft marketing rep to summarize Watch Dogs in a single word, they would probably say "Hacking." The game's near-future Chicago is monitored by a new all-seeing security system called ctOS. The main character quickly gains access to ctOS, making it possible for him to use a smartphone to spy through mounted cameras, control basic city infrastructure, and peer into the private lives of the city's citizens.
When Watch Dogs made its show-stealing debut at Ubisoft's E3 press conference two years ago, the publisher seemed to be promising something smarter, something more dynamic, something more interesting than "Shoot Maurice." As my boss Stephen Totilo watched that demo, he thought the same thing a lot of us thought: What is this game, where a guy takes down a city with his phone? Can it be possible that it's about hacking more than it is about shooting people? Could this really be something different?