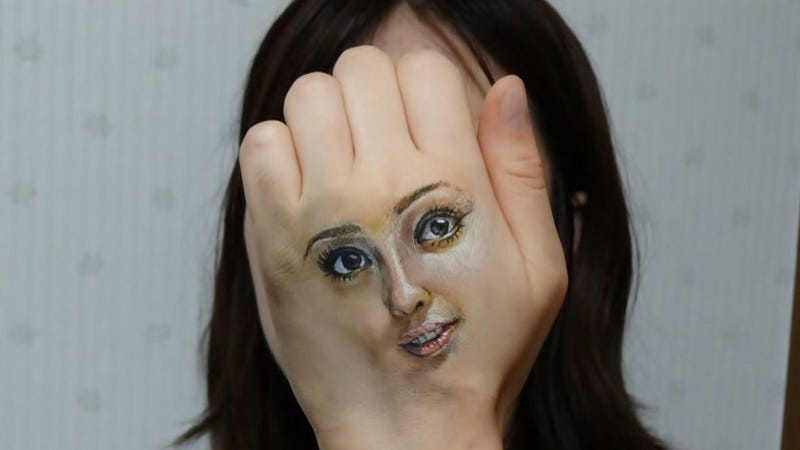 Forget canvases. Forget dull poses. Forget all that. That's exactly what artist Hikaru Cho is doing, so you should, too.
Here, you are looking at Beat Takeshi—well, a painting of Beat Takeshi. In case you are not familiar with Takeshi, he's a famous movie director, actor, and comedian. He also starred in a notoriously difficult video game.
This painting of him is most unusual.
See?
Hikaru Cho (aka "Chooo-san") is a young Japanese artist Kotaku featured last year. She uses acrylic paint to create her unique body art.