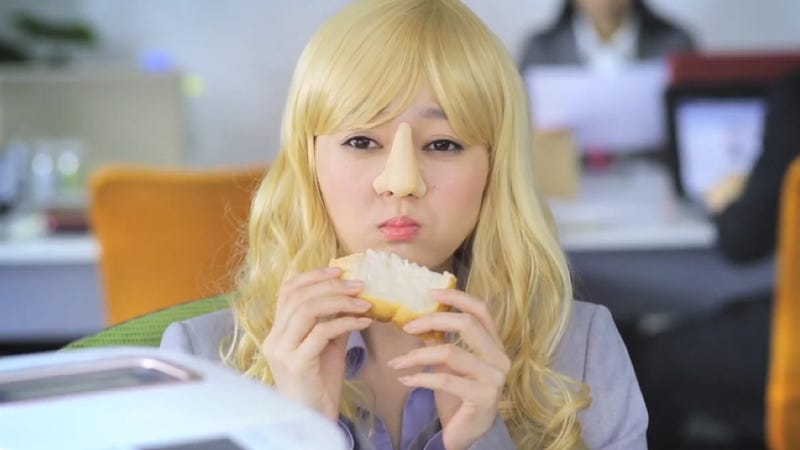 Toshiba is not just a Japanese corporation. It's an international one, with offices all over the world. But one of its commercials for the Japanese market is being dubbed as "racist".
Below, you can watch the ad. It's for rice maker called "SuiPanDa" that doubles as a bread maker. The ad was spotted by Debito.org.
In the commercial, the Japanese actress dons a blond wig, wears a big nose, and speaks in heavily accented Japanese. In Japan, these are stereotypes of what foreigners (here, Westerners) look like. To drive home the point that she's playing a foreigner, the woman's dialogue is subtitled in katakana, a writing system for foreign words.
This is just one ad in a series of spots that feature the same two businesswomen. The other commercials (here and here) are over-the-top, too. There's no "foreigner face" dress-up, though.