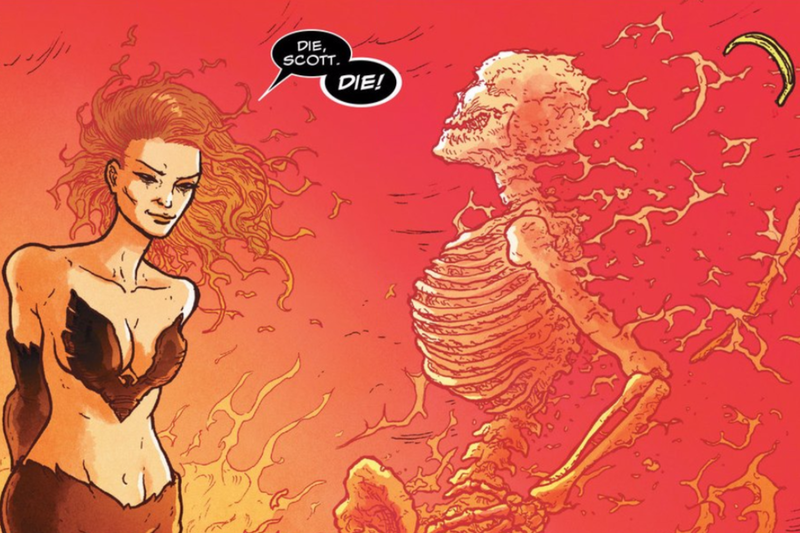 Unless some other series winds up pulling off something unexpected, E Is for Extinction is going to wind up my favorite Secret Wars tie-in book. And that's because the X-Men-in- twilight story has nothing to do with Dr. Doom or any crossover nonsense. It's all about the right way for old superheroes to die.
(This piece originally ran on 10/1/15. I'm bumping it back up because E Is For Extinction is out in collected form this week.)
Since its first issue, E Is For Extinction has been about what happens when some of the most popular X-Men find themselves past their prime. Beak, Dust, the Cuckoo sisters and the other cooler, edgier characters from a sleek, subversive Grant Morrison/Frank Quitely New X-Men run of more than a decade ago were replacing Cyclops, Wolverine and Emma Frost as the superstar idols of a pop-inflected mutant utopia. Sure, there were evil Magneto shenanigans afoot but the real drama was going to be found in the older X-Men's midlife crises.