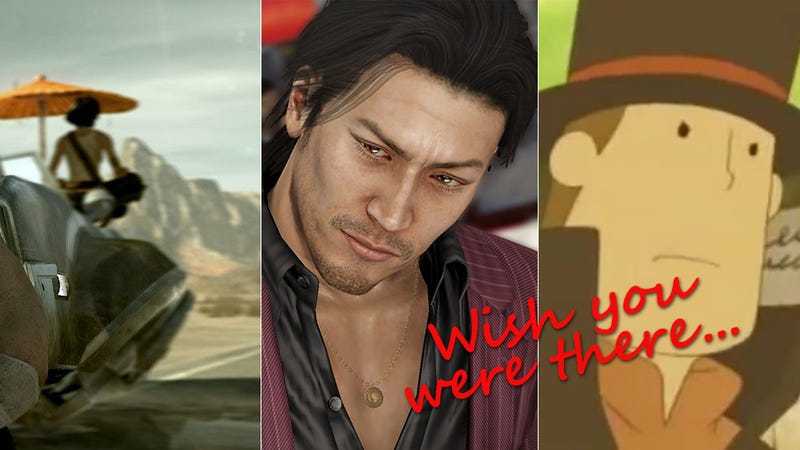 Now that we've had a weekend to recoup from the bright lights and pulsing music of the world's most elaborate video game marketing circus, it's time to take a quiet moment to reflect on the games we didn't get to play at E3 2013. Jade, Samus, Drake — where were you guys?
Now this isn't meant to be a comprehensive list of every game that's been announced that didn't have a presence at last week's show. It's just the games we truly expected or at least really, really hoped we'd see. Games like...
Beyond Good & Evil 2
As Ubisoft slowly unveiled it's next-gen open-world MMO shooter The Division, I was almost positive it was either Beyond Good & Evil 2 or perhaps one other game. Alas, no pig men, no Jade. Hearts broken, yet again. You guys said next-gen consoles! Here they are!
Dragon Quest X
One of the best-selling games in Japan of 2012 and a title with the potential to sell Wii U consoles to a ton of folks who wouldn't give a damn otherwise. Sure, elderly Japanese ladies might hate it, but some of us love the idea of the massively multiplayer installment of the classic role-playing series making its way stateside. Sure, it'd be a logistical nightmare in the West, but it'd be our logistical nightmare. Or Nintendo's. Just give us the game, dammit.