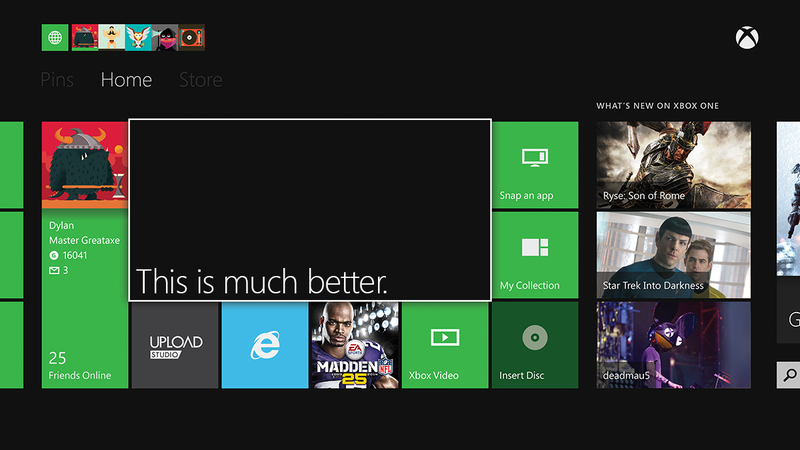 Two weeks before launch, the Xbox One dashboard is clean, runs swiftly and does some cool new things gamers will like. It wasn't perfect, but I was looking at something that Microsoft says is roughly 85% ready. It wasn't quite what we'll be able to use at launch, but it's close.
I got the demo from Microsoft's Albert Penello, a relatively prominent figure on social media these days, known as the brave or foolish soul who actually jumps into forum threads to advocate for or defend the Xbox One. As he began his demo at a fancy loft rented by Microsoft in Manhattan's Chelsea neighborhood, I commented on his newfound Internet fame. He told me he now has a much better understanding about what it's like to be a politician or anyone else whose words are quoted and interpreted a lot. He seems to be taking the feedback well and was in good spirits while showing me the Xbox One dashboard.
The highlights...
A lot of the old clutter is gone: Booting up an Xbox One takes you to a home screen that includes a large widescreen panel that showcases the last thing you were doing on the machine. Below that "hero" panel are four squares that represent other games or apps you've used recently. A column to the left of all of that identifies whoever is using the console with their Xbox Gamertag name. A stack of three boxes to right are shortcuts to snappable apps (more on that below), a user's games and apps, and to whatever's in the disc drive. Peeking in from the right are three stacked promotional modules that will feature content from Xbox Live, hyping games or movies or other apps or entertainment on the service.