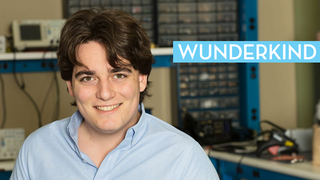 Palmer Luckey, the the man behind Oculus virtual reality goggles, is shockingly young. He may be responsible for one of the current hottest things in tech, but he's just 21. And he says the kind of things people that age say when they're bold enough to dream out loud.
"If we can have perfect VR—if we can make a virtual world that is as satisfying and compelling as the real one—then I do think it will become one of the most important technologies in the history of man."
He told me that last month, when I met him in Las Vegas during a gaming convention.
As the Game Developers Conference starts this week in San Francisco, Luckey might well be seen as the prophet of virtual reality; he's the reason the technology has an early lead on being the buzz topic of the show.
The latest prototype of the Oculus headset will be at GDC, as will an increasing number of games built for it—games like Eve Valkyrie, a sci-fi combat game that appears to put you in the cockpit of a starship.