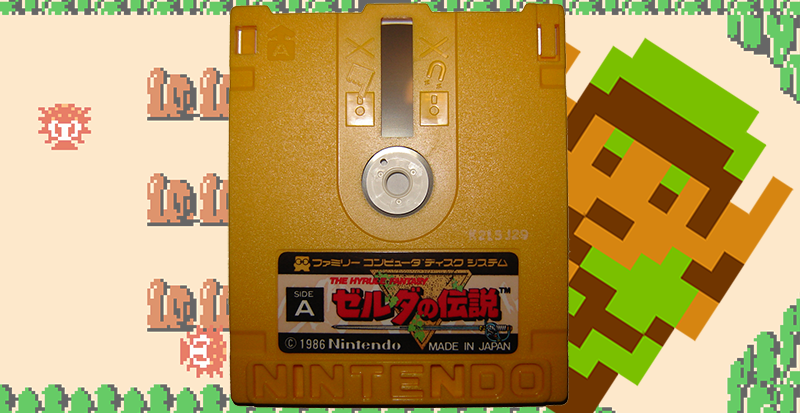 On February 21, 1986, Japan got its first taste of the magical land of Hyrule, though not on the famous gold cartridge Western gamers are familiar with.

In early 1986, while gamers in the U.S. were getting acquainted with the Western version of Nintendo's Family Computer (Famicom), the Japanese original got an upgrade in the form of the Famicom Disk System.
The peripheral, though calling it that when it dwarfs the original Famicom feels off, gave the popular gaming system the ability to play games from proprietary floppy disks, known as Disk Cards. The floppy disks represented a less expensive means of data storage that cartridges, plus they had the ability to be written to as well as read, so games could be saved on disk instead of cartridge memory or via the complicated password systems popular at the time. Gamers in Japan could even take their disks to special kiosks and have new games written to them for cheaper than the cost of an outright purchase. Plus that large Nintendo logo raised and stamped at the bottom made excellent primitive DRM.