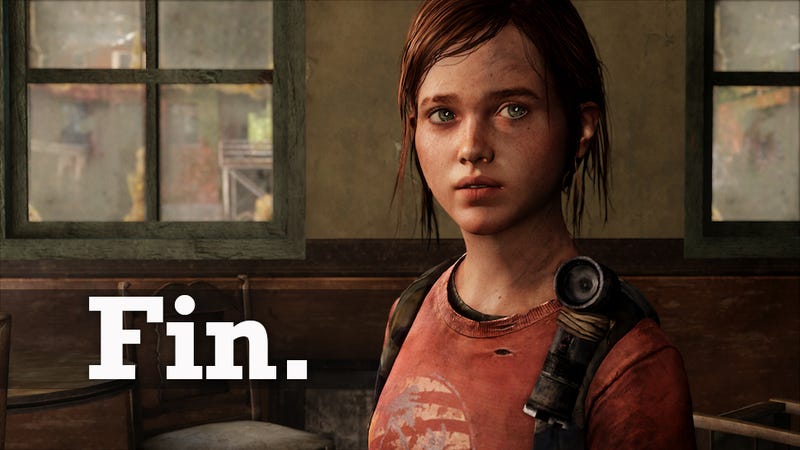 As the old saying goes, "Video games beget more video games." Successful video games beget sequels. And The Last of Us seems by any available measure to be a successful video game. That being said, I hope it doesn't get a sequel.
WARNING: MAJOR SPOILERS FOLLOW FOR THE LAST OF US. The spoiler train is leaving the station. Y'all have been warned.
The ending of The Last of Us was a bit astonishing, wasn't it? Not because it was so epic or cathartic or whatever other vague term you want to use; it knocked me out simply because it was an Ending, with a capital "E." It took the entire 14+ hour story and wrapped it up with a conclusion that fit with everything that had preceded it.
Joel spent the better part of a year with Ellie, and the two of them came to depend upon, trust, and eventually love one another as family. In the end, Joel, who had already lost one daughter, couldn't let himself lose another. He did something awful: he sacrificed humanity's last known hope for a cure just so that he wouldn't have to lose Sarah all over again. And then he did something worse: After all those months building trust, he lied to Ellie about it.