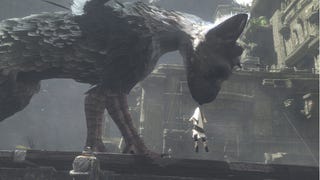 This shouldn't come as a surprise, really. But game creator Fumito Ueda mentioned The Last Guardian in this week's issue of Dengeki PlayStation. And from the sound of it, the game could be headed to the PS4.
Dengeki PlayStation polled numerous developers about, well, PlayStation. Questions included asking them what their most memorable title on the platform was. Ueda replied, "The Last Guardian, by which I mean all the hardships and the unforeseen amount of time required than what was originally thought."
The Last Guardian was officially announced back in 2009 for the PlayStation 3. It still hasn't yet come out; however, Kotaku saw that game back in 2011—the same year Ueda abruptly left Sony. Last year, the Tokyo-based game company said The Last Guardian was still in development, but then, it wasn't top priority. This past fall, the game was AWOL at the Tokyo Game Show.