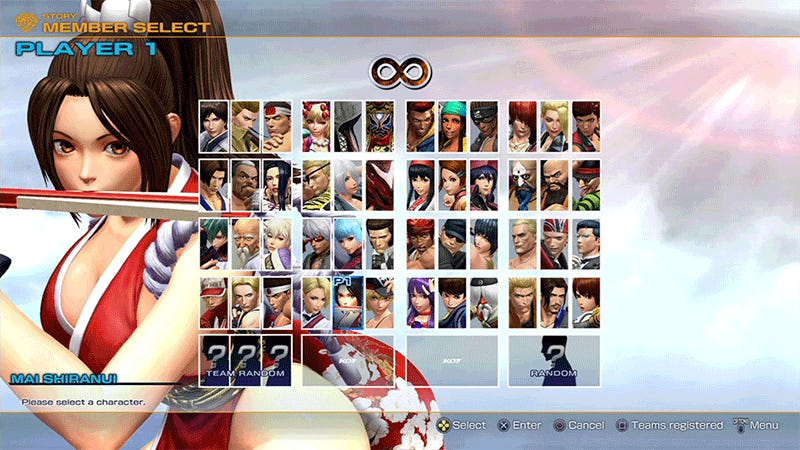 With 50 characters, tons of stages, plenty of online and offline modes and almost absurd technical depth, The King of Fighters XIV is everything fans of SNK's long-running fighting game franchise could want, though it's shed a little charisma with the transition to 3D.
I've been following The King of Fighters series for ages, and I've really enjoyed the evolution the series traditional 2D graphics have undergone over the past 22 years.
I was particularly taken with the style of 2010's The King of Fighters XIII, which looked like art come to life.
But that's all gone now. The King of Fighters XIV thrusts the series into the third dimension. The characters move more fluidly than ever and the dynamic super moves are nifty, but I'm not sure the style sacrifice was worth it.
The transition to 3D has left the characters feeling flat. Maybe it's the lighting, maybe it's the shading; perhaps its a combination of the two. Even the most exaggerated characters feel plain compared to their 2D counterparts.
Other fighting franchises have fared much better in the transition to 3D, because they above and beyond. Street Fighter IV exaggerated the living hell out of its 3D characters, which preserved their larger-than-life feel perfectly. With its Guilty Gear Xrd games, Arc System Works laid D cel-shaded textures over 3D models, and the results were astounding.