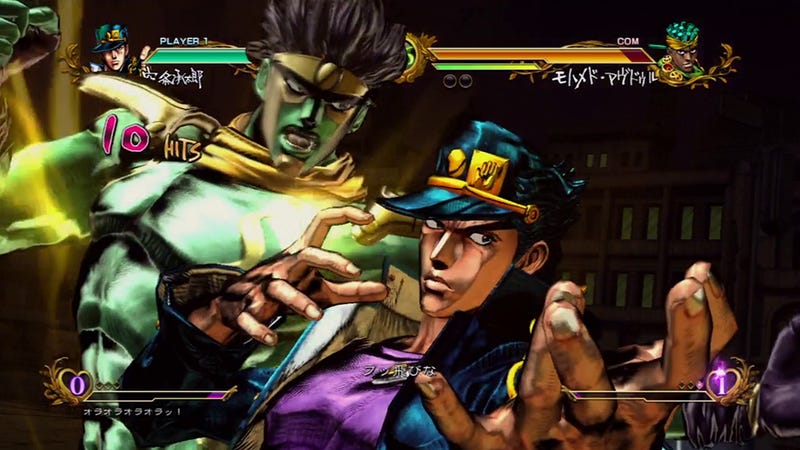 JoJo's Bizarre Adventure is one of Japan's longest-running and popular weekly manga. The new PlayStation 3 fighting game JoJo's Bizarre Adventure: All-Star Battle is a love letter to the manga that any fan will enjoy. Sadly, while it is quite fun, it has several glaring problems.
Good – A Fan's Wet Dream
All-Star Battle is a JoJo fan's wet dream. There are 32 characters in the main roster (with several more coming as DLC) from across the manga's eight sections. This, of course, includes an excellent cross section of both the series' heroes and villains. Moreover, every location, special attack, and background character has been featured prominently at some point in the manga's 26-year run. The creators of the game even painstakingly re-created the myriad of character poses the series is famous for.