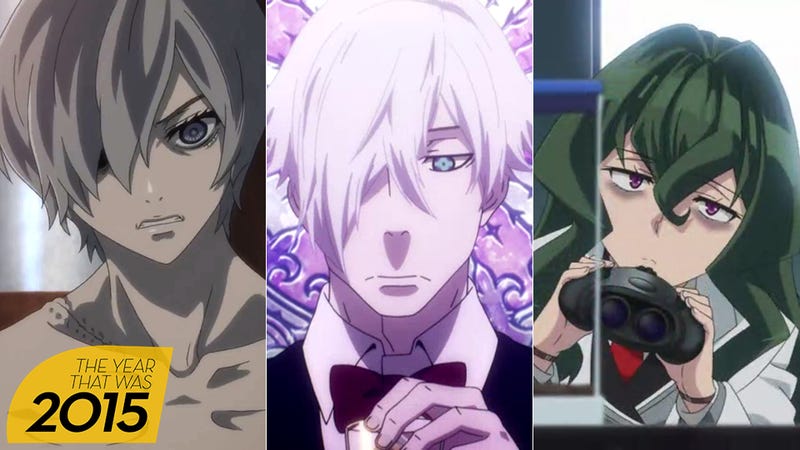 There have been more than a few great anime this past winter, spring, summer, and fall. But now, as the year comes to a close, it's time to look back one last time and pick the five best anime series of 2015.

[This post originally ran on December 29, 2015]
First, some rules:

1) The series must have finished its run in 2015. This means that shows still airing like Mobile Suit Gundam: Iron-Blooded Orphans are not eligible, but 26-episode anime that started in fall 2014 are.
2) Movies, TV specials, and OVAs don't count. (Though movies will get their own little section below.)
So without further ado, here are the five best anime of 2015 in alphabetical order.
---
Death Parade
Out there somewhere is a mysterious bar. Inside, we see a scene play out over and over again in which two people must play a randomly selected game—pool, darts, bowling, or even video games. The two are led to believe that the winner will leave and the other will die. However, the truth is far darker: They are both already dead. The games are built to draw out the worst in human nature while the bartender judges the worthiness of both players' souls. Those judged worthy find themselves reincarnated. The unworthy, on the other hand, are banished to an endless void forever.