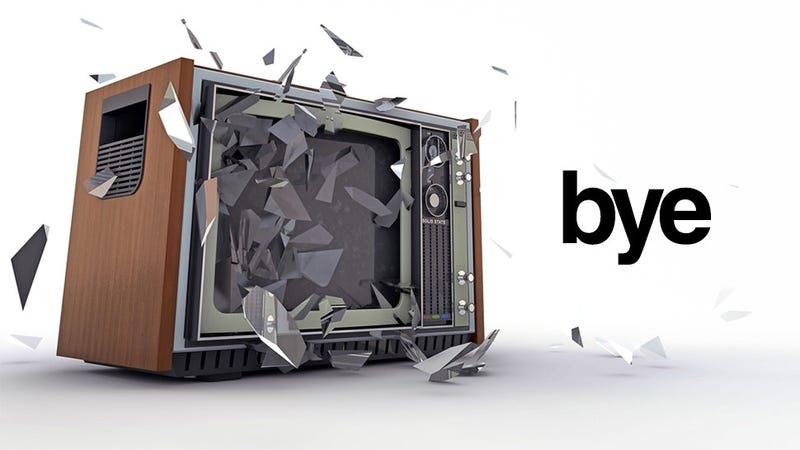 I used to think it would take maybe 50 years until we reached the day people would laugh when reminded that human beings of the year 2013 had television sets. Lately, I've been expecting that laughter to come even sooner. Maybe in a decade. Maybe not even that long from now.
Do you see it, too? The meteor is coming, and I think my TV is too much of a dinosaur to get out of the way.
I once would have considered the extinction of the television an absurdity. Now, I look at it as an inevitability. My TV sits on an entertainment center in my living room, usually turned off. I glance at it with pity. It seems to me that the TV set is going to be outlived by the refrigerator, the microwave and the dishwasher.
I haven't stopped watching television programming.
I haven't stopped playing video games at home.
I haven't stopped seeing what's on HBO or CNN or the Daily Show.
I just don't use my TV for much of that.
In my pocket, on my couch and in the bag I take with me on the subway to work, I have screens that I like more than the 42-inch one that sits on that entertainment center in my living room. The other screens, the ones on my iPhone, iPad, PlayStation Vita and Nintendo 3DS, are all smaller, but they're also all better.
"Better" = more portable, more convenient, more capable of running what I want when I want to see it.
"Better" doesn't = bigger, though that's the only legit advantage my TV still has.
Oh, sure, my TV is also the only device that can display certain video games—and I do love playing lots and lots of video games. But the exclusivity that some content now has to my TV is becoming an aggravation. If I could choose where to play the next major game from any of my favorite game developers, I'd prefer to play it on something other than my TV. My laptop, perhaps. I prefer to watch most TV on things other than my TV, too.