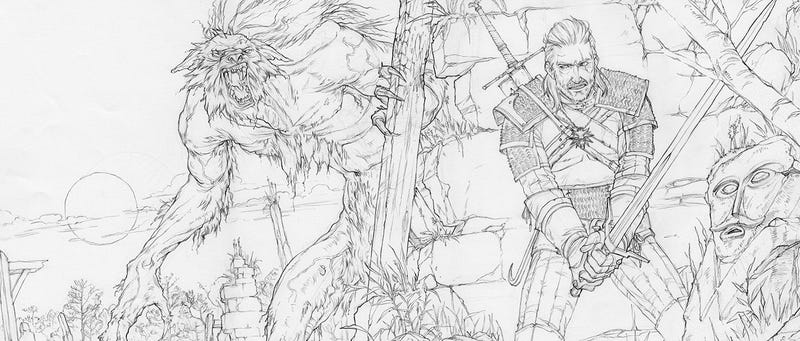 I know, we've already done a big showcase on the art of The Witcher 3, but these sketches from Marcin Karolewski are so good that they deserve their own feature.

Karolewski did the work for Division 48, a studio based in Poland.
If you haven't finished The Witcher 3, BE WARNED. Those who have will recognise that these are the original sketches behind the images that make up much of the game's ending, illustrating different outcomes for the world that came to pass through your actions in the game.