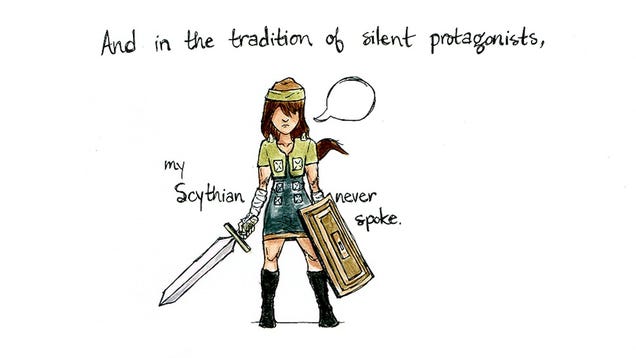 Check out this lovely tribute to Superbrothers Sword & Sworcery EP by artist Elizabeth Simins. (It's full of spoilers, if you haven't played the game yet.) You might remember Simins from Manic Pixel Dream Girl, the excellent 4-part series about growing up with video games. » 7/10/13 7:45pm 7/10/13 7:45pm
Sound Shapes, the new game from some of the minds behind last year's Superbrothers: Sword and Sworcery, is coming to PSN for both Vita and PS3 this summer. » 6/04/12 12:09pm 6/04/12 12:09pm
Even by Humble Bundle standards, the Humble Bundle V contains some fantastic-ass games. Lookit that! Wow. They're all so great, in fact, that I'd be surprised if you haven't played pretty much all of them. » 5/31/12 2:00pm 5/31/12 2:00pm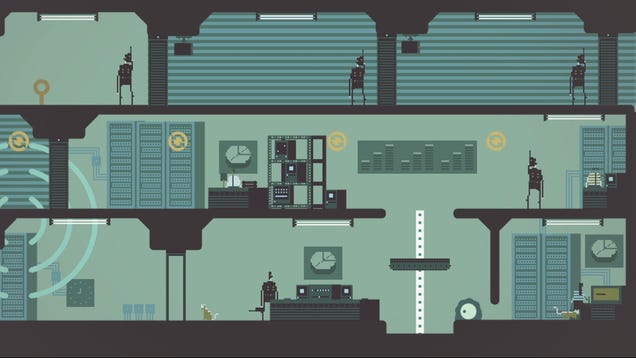 Just like an all-star music festival where awesome acts keep announcing that they'll be showing up to play, upcoming PlayStation Vita game
Sound Shapes »
keeps pulling in top-notch talent to its creative roster. Game-loving celebrity and now he'll be joined by some bonafide indie gaming superstars.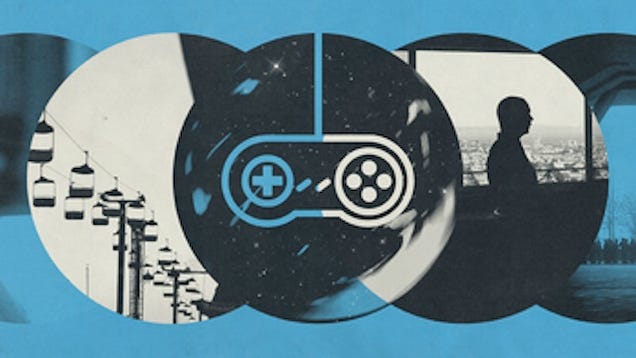 Music fans rejoice, today saw the release of a couple of melodious treats with which to massage your ear-holes. » 5/15/12 9:00pm 5/15/12 9:00pm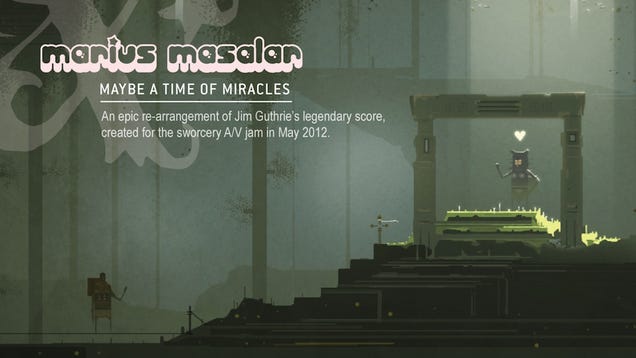 Yeah, the word "Epic" gets thrown around a lot. Who knows if its meaning has just been diluted over the years or what. But I can't come up with a better term for this!

As you may know Superbrothers and Capy's Sword & Sworcery EP had my favorite soundtrack of last year. That music, composed by Jim Guthrie, was just… » 5/10/12 7:15pm 5/10/12 7:15pm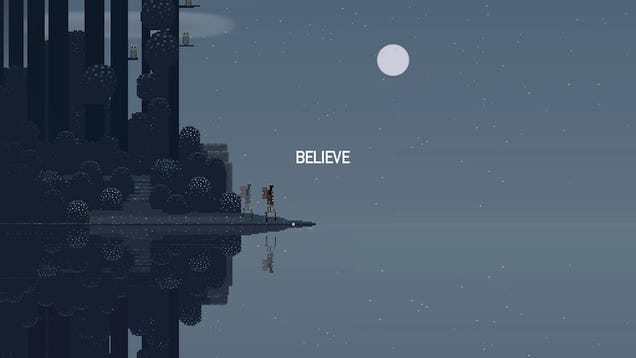 You think different. You've rejected the shiny, minimalist wares that come from Apple. Good for you. But that also means you probably haven't played Superbrothers: Sword & Sworcery—a.k.a. one of 2011's best games—which has been exclusively available on iDevices up until this point. » 4/02/12 9:00am 4/02/12 9:00am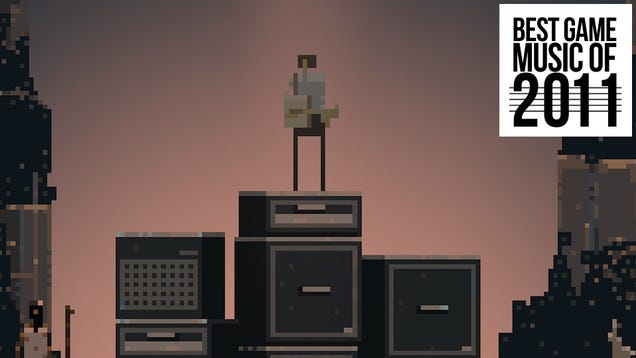 And so we come to the end of our "Best Game Music of 2011" series, where tradition dictates we crown a victor. I'm only half-serious, of course; it's all but impossible to say what the best anything is, and that's doubly true of something as ephemeral and subjective as music. But all the same, Jim Guthrie's soundtrack… » 12/29/11 8:00pm 12/29/11 8:00pm