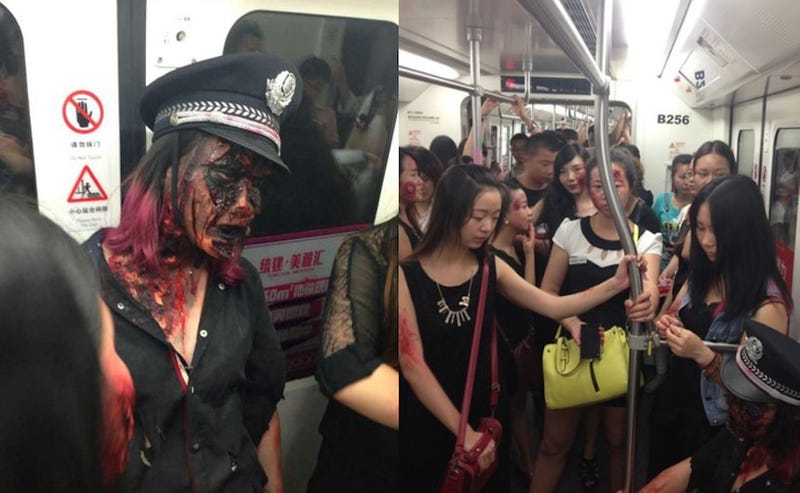 Public transportation solves many problems in urban environments. Subways make commuting to work a whole lot more convenient, but what happens when you introduce a group of zombies onto mass transit? Well, as a group of 30 zombies found out in Wuhan, China, a little bit of panic and a little bit of rubbernecking.
I can't think of a more fitting Snacktaku sendoff to 2013 than the Mortal Komband performing $5 Footlong for 12 minutes.
After just a five minute ride on my bike, all of my toppings usually slide to one side of the sandwich. But Nathan Drake still has a pristine sweet onion chicken teriyaki or whatever the hell it is, with perfectly tessellated cheese, I'd bet.