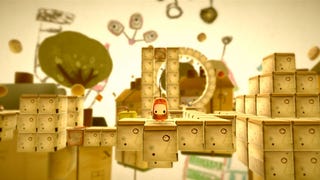 You can play adorable, clever cooperative puzzle game ilomilo via Xbox Live Arcade right now, a small surprise of a video game launch that somebody's trying to keep "secret."
It's raining here at the moment, so I'd like to start your day with some cheery music and sunshine, courtesy of Southend's adorable puzzler Ilomilo.
The Days of Arcade come to an end this week, as Microsoft rolls out the last in a series of top-quality Xbox Live Arcade titles this week in the form of Lode Runner.