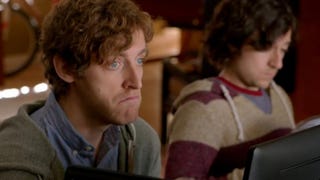 Want to watch Richard from HBO's Silicon Valley playing Total War: Attila? Actor and writer Thomas Middleditch is streaming live on Twitch right now, and he's so excited about the game it's adorable. You can watch along here.
"Net neutrality" will be the law of the land following the Federal Communications Commission's vote to reclassify broadband Internet services as public utilities. Please take some time this week to thank the outspoken citizens who made this possible. These heroes of the open Internet are regular folk, just like you…
The characters on HBO's new show Silicon Valley work in tech, and they clearly know a thing or two about video games. So when it comes time to articulate the pointlessness of one of their peers, they've got a pretty solid frame of reference to work with.