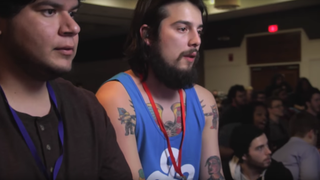 From the makers of The Smash Brothers, Metagame, a documentary about the "Gods of Melee," is coming this Winter. The film follows the rise of Smash heroes Mango, Armada and PPMD as they amass fame championing a 15-year-old fighting game. An excerpt dropped late last week and it looks great:
Nintendo released Super Smash Bros. Melee 15 years ago on a console that sold less than its competitors, the PlayStation 2 and the Xbox. In 2001, and even in 2005, I would not have believed God if he told me that Melee will draw 2,372 entrants to this weekend's Evolution Championship Series (EVO) 2016 in Las Vegas,…
Controversies over Smash Bros. characters like Diddy Kong and Little Mac illustrate a larger concern that people have with Nintendo's famous fighting game: is it properly balanced? One of the most compelling arguments I've read says no. But then it asks a compelling follow-up: So what?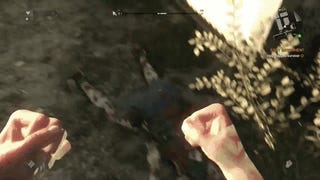 It was only a matter of time before some brave soul tried to make it through the terrifying zombie survival game Dying Light using only protagonist Kyle Crane's hands and feet. Hats off to YouTuber BOYvsVIDEOGAME for providing extensive documentation showing just how it's done.
There are, probably, very few people who have a living memory of Mario kneecapping Yoshi in this advertisement and who are not old enough to vote. It's the famous spot for Super Smash Bros., which 15 years ago today released as a Japan-only novelty and exploded into one of Nintendo's best-loved series.
Having a single website go down isn't so unusual. But in this case, bizarrely, the Smash Bros community has allegedly become a target for multiple distributed denial of service attacks (which disable a website's server with high traffic). Meaning, we're not just dealing with one downed website. We're dealing with…