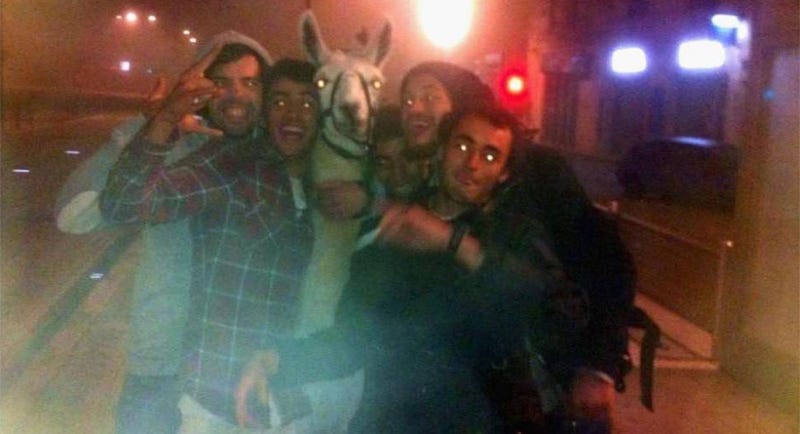 Five French teenagers have been arrested after getting drunk, kidnapping a llama and, according to The Independent, "taking on him on a tour of Bordeaux via the city's tram system".
Jeff Minter, he of Mutant Camels and Space Giraffe fame, is back with another iPhone title. This one's called Deflex, and it's a remake of sorts of Superdeflex, which Minter made in 1982. [Touch Arcade]
Hall of fame video game create Jeff Minter doesn't make bland games. They're a festival of old-school graphics and techno music. And he demonstrates his latest, Minotaur Rescue, while wearing a minotaur mask.
Jeff Minter unleashes another psychedelic shooting experience upon the unsuspecting PC gaming public with the release of Gridrunner Revolutions, with the original 1982 Commodore games available as unlockable extras.
That's because this is a music video as directed by Llamasoft, creators of tripped out, gamer-bewildering titles like Tempest 2000 and Space Giraffe. The song? Electronic musician Tiga's "Mind Dimension."
When the pricing was announced (
both
) for Xbox Live Arcade puzzle-platformer Braid, the vocally frugal gamer crowd bemoaned the higher than average cost. Too bad, really, as it's one of the best XBLA titles I've ever played. Still, there are folks who can't get past the 1200 MS Points pricing — that makes it one of…