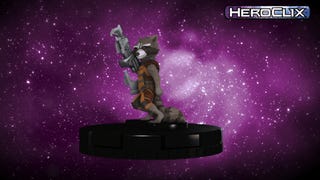 What about the Guardians of the Galaxy HeroClix figures? They aren't toys, they're game pieces so they don't count.
Late last year the HeroClix folks introduced TabApp, an iOS and Android app that utilizes physical toys to play a relatively limited video game. This year they spice things up with TabApp Elite, giving the toys a Skylanders-esque base station and a much more interesting game to play.
In the third (and possibly final) installment of this week's look at gaming apps that use physical toys to enhance and amuse it's time for everyone's favorite twisty-based collectible figure game to take a shot. Uncanny Avengers assemble on my iPad!