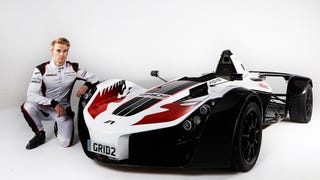 We've reported about the $190,000 worth Mono Edition for Grid 2, where the added bonus was not just some fancy cosmetic DLC, but a high-performance car. And although the game came out in May, guess what, no one bought this super-special edition yet.
We've already had some huge sales today in our morning Moneysaver PSA, and now we're bringing you some great pre-order discounts on highly-anticipated releases. Dig in.
And now, courtesy of a recently released trailer, have a small glimpse of Grid 2's "Redefined" multiplayer gameplay. Codemasters' arcade racer is coming out on May 28, with Europe getting it three days later, on May 31.