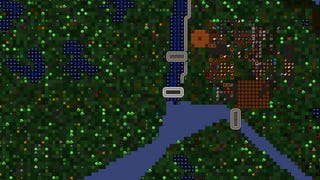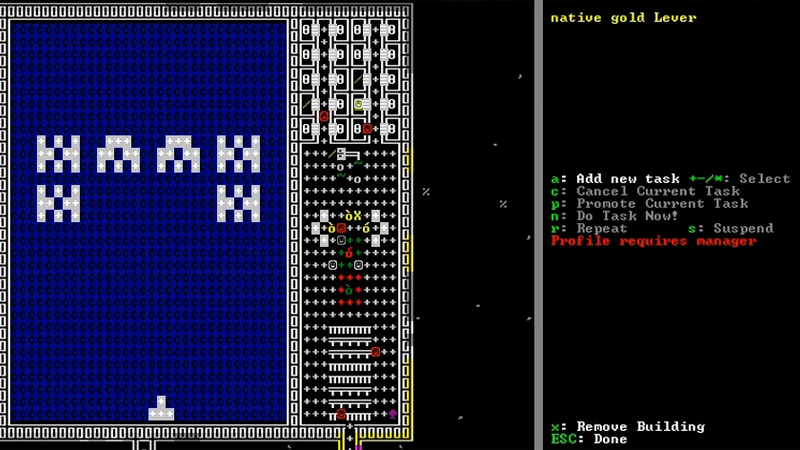 The classic ASCII-roguelike builder sim Dwarf Fortress is notorious for being unforgiving for even the smallest mistake. If you're not familiar with the rules, it's tough to build even simple things and not ruin everything at the same time. Still, someone managed to make a playable version of Space Invaders in it.

The last time I talked to my mom on the phone she told me I should be starting to think about retirement. She told me I should be thinking about my future. I was thinking about where I was gonna get the $150 I needed for my insurance premium and still eat. After I hung up with my mom, I played Dwarf Fortress until 6…
PC roguelike...building sim...thing Dwarf Fortress has been out since 2006. And it's about to get its first update in over two years. That's staying power.