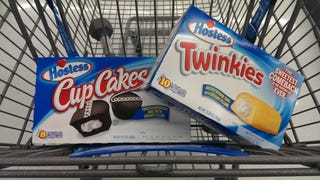 It's not easy to make themed cakes. Spend any time online, and you'll quickly become jaded from seeing all the amazing desserts. But don't be!

Chinese site RenRen.com has a funny story about someone who decided to buy a cute panda cake online. The result was horrific (you can see it in the above gallery). Others…
We've posted a few zillion video game themed cakes on Kotaku, but rarely do they impress as much as this Angry Birds-inspired creation. It's one of the rare birthday cakes that's actually playable.