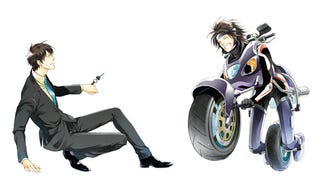 Following Japan's trend of anthropomorphizing stuff, Japanese publisher Kadokawa is releasing a 2-book series involving romance between a man and a motorcycle and a car. Wut?
In Japan, they're called "fujoshi" (腐女子) or "rotten girls", and they are into homoerotic "boys love" manga. The trend has spread to neighboring China, where "fujoshi" are called "funu" (腐女). Much of the appeal of boys love in both Japan and China is that the genre allows women to freely explore various roles—whether…
After some of Japan's biggest manga creators voiced opposition, Tokyo's virtual child pornography bill has been delayed — leaving many to believe it is dead. However, Osaka Prefecture has decided to consider the ban, but with added provisions.