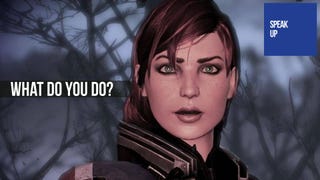 In today's spoiler-free episode of Speak Up on Kotaku, commenter Ducce discusses the anxiety that rises while making game-changing decisions in Mass Effect 3. Is this immersion, or is he slowly going insane?
While gamers have been using video games to combat stress and anxiety for decades, mental health professionals are only just beginning to see the benefits (and potential drawbacks) of interactive entertainment on our physiological well-being.
While more mainstream video games are under fire for causing depression, a new study at East Carolina University finds that playing casual puzzle games is an effective way to combat clinical depression and anxiety. Guess who underwrote the study?