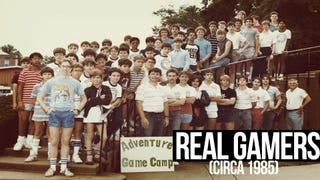 When you hear the term 'gamer' these days it's safe to assume that it refers to a person that regularly plays video games. Way back in 1985, however, "real gamers" carried leather dice bags, sat around paper-cluttered tables for hours on end and rarely possessed a pair of X chromosomes to rub together.

At least…
Are Mega Man's battle chips the same thing as a rapper's weed and alcohol? Houston-area rapper A.D.D. talks about the video game characters that inspire him, name-checking Kingdom Hearts, Metal Gear, and Tomba. Tomba?
Six months after being submitted for approval, IUGO Mobile Entertainment's A.D.D. - a package of mini-games ranging from silly to straight-up tasteless, finally has been cleared for sale on Apple's iTunes App Store.