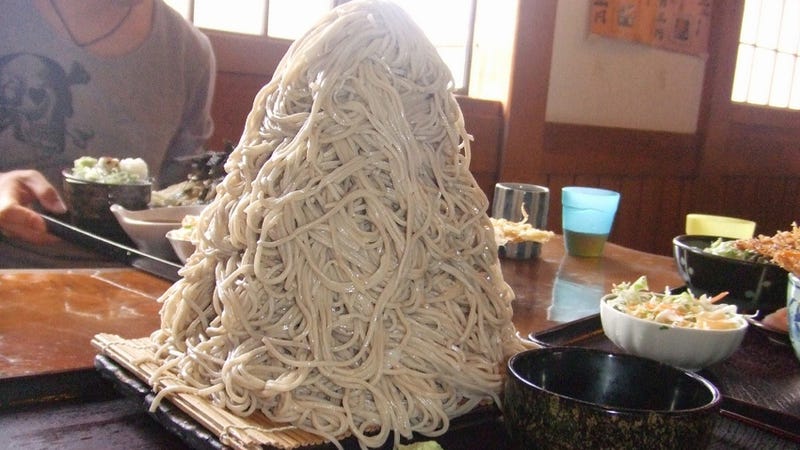 There's a stereotype that only American food is jumbo-sized. That stereotype is wrong.
Japan also has its own super-sized helpings—known as "ohmori" (大盛り) or "large serving." Recently on 2ch, Japan's largest web forum, images of "mega ohmori" meals were uploaded. Here's a look at those, along with some other huge meals restaurants offer. Some of these dishes are called "mega" (メガ) or even "jumbo" (ジャンボ or "janbo") in Japanese.
Certainly, not every restaurant in Japan has food this big on their menus, and many of these establishments seem to offer jumbo-sized dishes as publicity stunts—which is fine as long as people finish their meals and don't waste food!