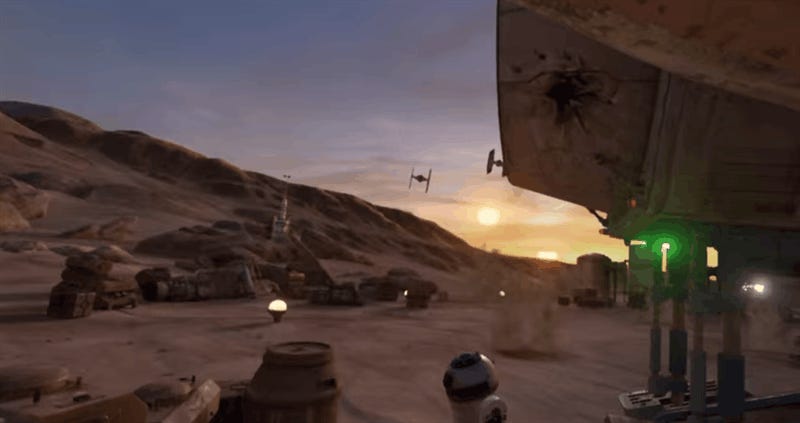 Trials on Tatooine is an upcoming "virtual reality experience" for the Valve/HTC Vive. If ever a tech demo was going to sell expensive VR units, it may well be this one.

Made by ILM, it looks like a little guided tour kinda deal, where you're dropped in the Star Wars universe, shown some sights, subjected to some familiar sounds and left to fight some bad guys.
As a VR game/experience, it looks a little...basic. But as a means of delivering the kind of immersive experience that 2015's Battlefront could not? It might be some good clean fun.