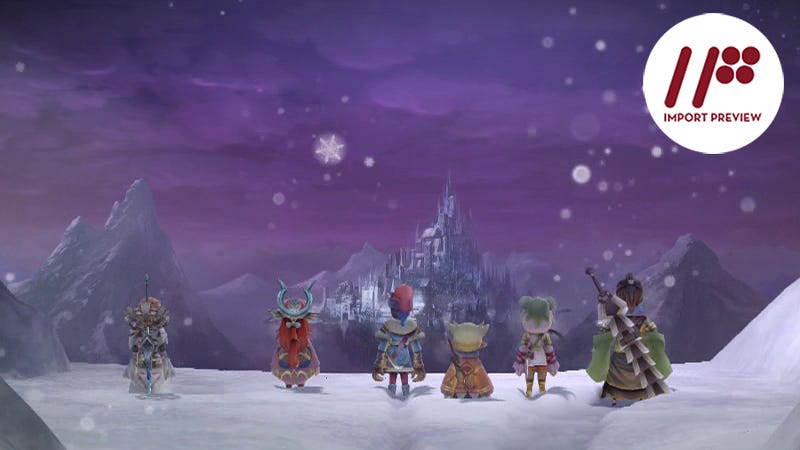 Do you miss playing Squaresoft RPGs on your SNES? Then have I got the game for you: I Am Setsuna.
Like many in their late 20s and early 30s, I was introduced to JRPGs back in the days of the good old SNES. While my first was Final Fantasy VI, these days I feel that Chrono Trigger is pretty much the pinnacle of classic JRPGs. So when I heard Square-Enix was releasing a game that played like Chrono Trigger, I couldn't hand over my money fast enough.
I Am Setsuna is exactly what I was led to believe it was: a 90s RPG reborn.

As I've talked about in depth before, the battle system clearly uses Chrono Trigger's ATB system as a base. It is built around the movement of enemies, the use of double and triple techs, and knowing when best to attack and when best to wait. It also has more than a few new additions to the system that make your characters change locations on the battlefield based on their attacks and those of the monsters you encounter. Each attack and tech in the game can also be "Setsuna" boosted, adding one extra effect or another. These boosts do a myriad of things from adding more damage to buffing the party.