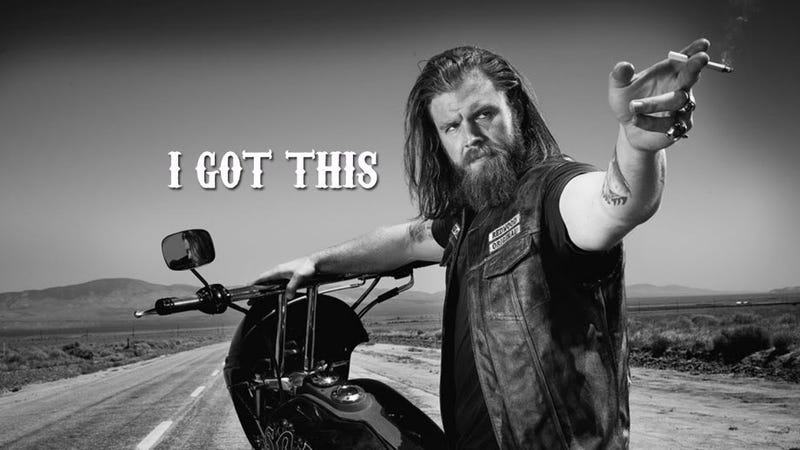 Unlike just about everyone in the series by now, that Sons of Anarchy video game concept will not die. Show creator Kurt Sutter is back at it again on Twitter, insisting "there will definitely be an SOA GAME."
Sutter followed that up to say "no, it's not a board game. 1st person action adventure. HD graphics." He then admitted he had an erection while typing that.
Sons of Anarchy, the brawling, sprawling motorcycle gang fantasy that just finished its sixth year on FX (and will end after this coming season), would seem a natural fit for a video game. But the kind of licensed title Sutter has long envisioned is something publishers, especially publicly traded companies, have increasingly shied away from as development costs have risen. He didn't say who is aboard with this project.
Back in early 2012, Sutter started a sort-of campaign over Twitter for the idea, but it seemed to go nowhere. Sutter famously vowed that if the concept ever went forward it wouldn't "be some slapcrap browser thing." Unfortunately, Sutter couldn't find a shop for his idea then. "HUGE upfront cost," he said at the time.
Sutter said he felt obligated to deliver "a great game, not some 1/2 promotional piece of shit like [Game of Thrones]," a truly harble licensed game that launched in May 2012. But then the concept died out altogether. Last year, Deep Silver released Eutechnyx' biker adventure Ride to Hell: Retribution, which was a bona fide pile of shit.