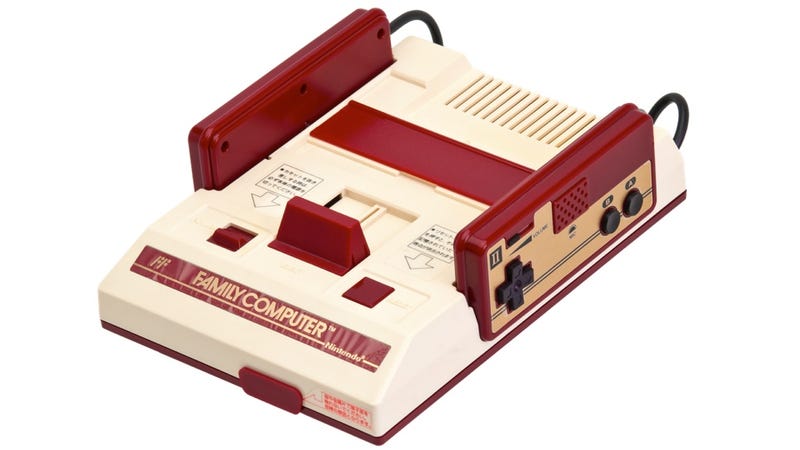 Ever wonder why the Famicom (née Family Computer) was red, gold and white? It was glorious color scheme, but the story goes that cheap plastics were responsible for the console's iconic hue. That story, says one of the console's main designers, is wrong.
In a recent interview with Weekly Playboy, former Nintendo hardware designer Masayuki Uemura explained that it was quite the opposite. While at Nintendo, Uemura oversaw hardware designs, such the Famicom (above) and the Super Famicom.
"Originally, the inexpensive steel body we planned to use was too fragile," explained Uemura about the Family Computer, "so we changed it to a highly durable plastic." But what about the red color? In 2010, Japanese site IT Media reported that the red plastic was cheaper than other colors, which was apparently why Nintendo selected it.