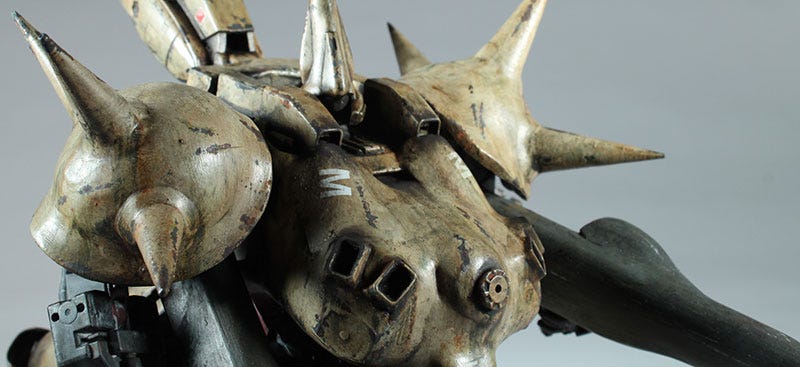 In the 80s, manga artist and mech designer Makoto Kobayashi made a custom model kit called the "Special O". It was so cool that Bandai picked it up and turned it into an official Gundam model.

Thing is, that was a long time ago. Only a few small, blurry pics (and some sketches) remain of Kobayashi's original work, and the Gundam model Bandai went and made—the Pmx 003—ended up looking little like the Special O.
Frustrated at his inability to get a good look at the Special O, let alone get hold of one for himself, model builder Kevin Derken (who we've featured before) decided to recreate the original himself.