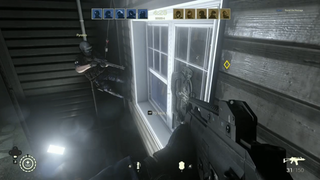 Well, I didn't see this one coming. Ubisoft just announced that Rainbow Six is officially coming back from the dead with a new game called Rainbow Six: Siege. Here's the debut trailer:
Ubisoft CEO Yves Guillemot, who came onstage to announce the new game, didn't say anything about Rainbow Six: Patriots—the last installment in the franchise that Ubisoft announced three years ago but still hasn't released.
Since the Patriots reveal, it's been reported that Ubisoft's developers weren't happy with how the game was turning out. As a result, they decided to rebuild the whole thing from the ground up.