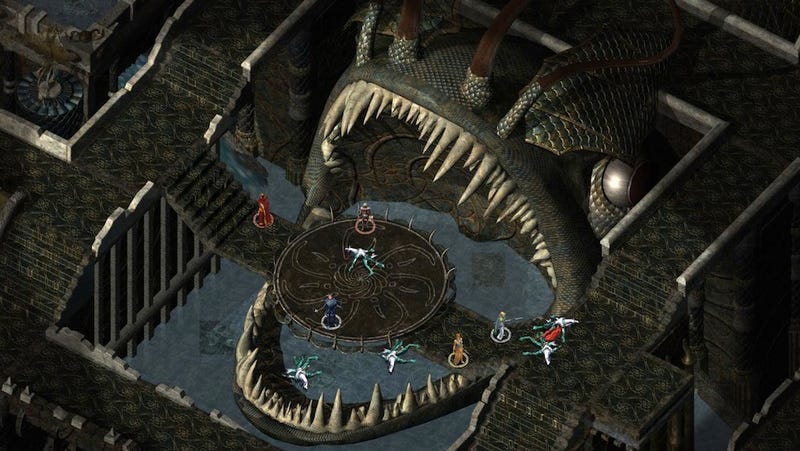 The enhanced edition of Baldur's Gate II just came out on iPad, and the folks who made it want to convince you that it's worth your time and money.
Baldur's Gate II, of course, is worth your time and money. It's one of the greatest RPGs ever made. The more pressing question is: which version should you get—the cheaper original version on GOG or the pricier enhanced version on iPad and PC?
I haven't played enough of the Enhanced Edition to be able to give you a definitive recommendation either way, but in the interest of telling you more about it, I sent the team some questions about what they've done and why readers should care.
Here's my Q&A with Trent Oster, creative director on Baldur's Gate II: Enhanced Edition.
Schreier: BG2 is obviously known as one of the greatest games of all time, but for over a decade now, people have been playing it on PC, with lots and lots of cool - and, perhaps just as importantly, *free* - mods. What would you say to Kotaku readers who want to know why they should pay for the EE?