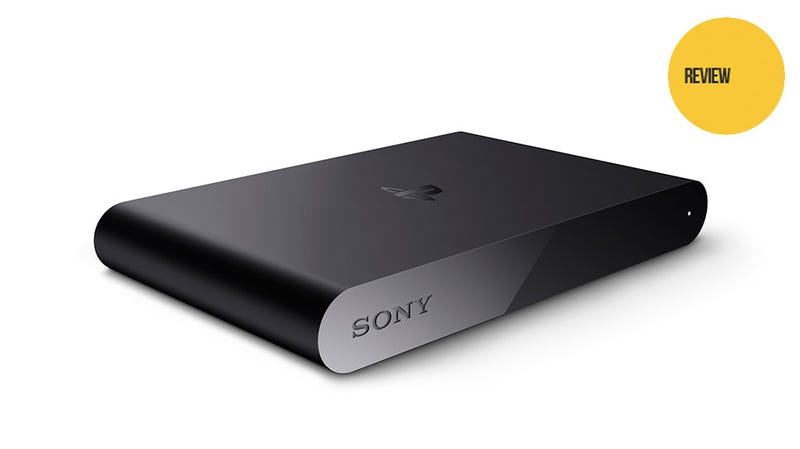 "What do you want the PlayStation TV to do for you?" That's an important question when considering purchasing Sony's new microconsole. A more important question might be "Do you know what the PlayStation TV is?"
I ask because over the course of the past six days with the PlayStation TV, I've run into several people who had absolutely no idea. My wife, for starters, thought the PlayStation TV was an actual TV, and expressed surprise when I arrived home from Fedex with a package the size of a small shoebox. Later my nephew, who often watches my children for me while I work, asked why I didn't test the system out with them.
"But they're three."
"So?"
"It's a game machine? They're not quite there yet."
"Oh, I thought it was like a cable box."
It is not a television. It is not a cable box. It is not a tablet, or a food processor or the latest teen singing sensation. So what is it?
What It Is
The PlayStation TV is a small black box that connects to a television set via HDMI cable. Inside of that box are the guts of a PlayStation Vita handheld gaming system. It features a plug to connect to a wired network (built-in wireless as well), a USB port, a socket for the power adapter and two slots, one for a proprietary Sony memory card and one that accepts retail Vita games.
Plugging the unit into your television set and powering it on allows the user to stare at a setup screen for a few moments before remembering the unit does not include the Dualshock 3 or 4 controller required to use it. The $99 standalone unit expects the consumer to already own one of these PlayStation 3 or PlayStation 4 controllers, which is as keen an indicator of the target demographic of the PlayStation TV as any. While there is a bundle on offer that includes the unit, a Dualshock 3 controller, a (too small) 8GB memory card and a download voucher for the Vita version of The LEGO Movie Video Game, this is a product being sold primarily as an accessory to an existing PlayStation.