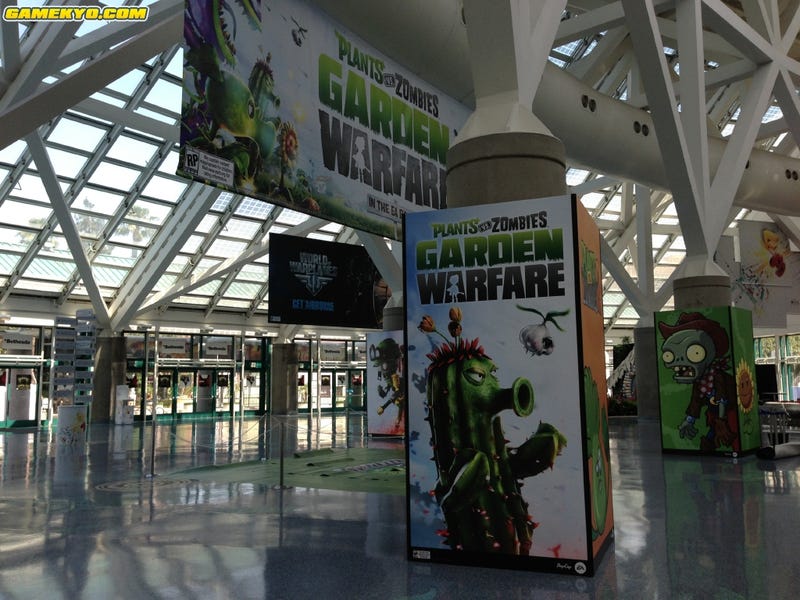 Signage for a PopCap game called Plants Vs. Zombies: Garden Warfare is sprouting up at the Los Angeles Convention Center, the site of this year's E3. Combine that with a reliable source telling Kotaku that the long-rumored PvZ shooter—yes, shooter—is about to unveiled, and it looks like we've got a name to attach to the game.
You know... the title sounds like "Modern Warfare". Get it?
The photo for Garden Warfare ran on the gaming website Gamekyo today (we spotted it via Polygon). But the signage doesn't explain what kind of game this is and observers might assume it's tied to the newly-announced Plants Vs. Zombies 2. PvZ 2 is a tower defense game in the same style as the first PvZ. Garden Warfare most likely is not.
There's that title.
And there's all those rumors. Our sleuth Superannuation dug this up last August: