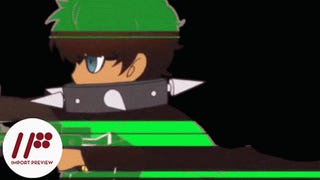 I love Persona 3 and Persona 4. They are easily among my favorite JRPGs. So a game that mixes together the characters of both games in an all new adventure seems right up my alley—which it is for the most part. But when it comes down to it, Persona Q lives or dies based on how much you enjoy being pandered to.
Good – Lots of Character Interactions
Persona Q is filled with fanservice—and I don't mean the sexual kind. Every character action and word of dialogue is made to invoke a sense of nostalgia in Persona 3 and 4 players. In fact, it is not uncommon to spend thirty minutes or more in a single conversation scene, just watching your favorite characters interact with their game's respective casts. Of course, it reaches a whole new level once the Persona 3 and 4 teams combine in the second dungeon, inviting a score of crazy crossover possibilities.
And no doubt there is a lot of variety to be had. Persona Q features all the main characters in Persona 3 and 4 plus the three assistants from the velvet room and Marie from Persona 4 Golden. (The only main character conspicuously absent is the female version of the Persona 3 protagonist from Persona 3 Portable). And best of all, while not fully voiced, the characters are all voiced the majority of the time, making their interactions even better.