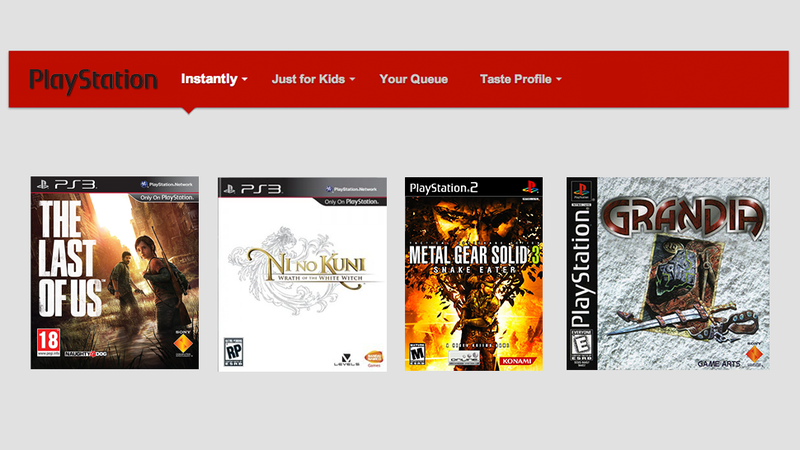 Hey, Sony. Hi. Jason here. I've got an idea that will make you guys millions.
"Millions, you say?" Yes. Millions.
See, what I've learned over the past few months is that the Vita, while powerful, is most useful not as a substitute for what I can play on my console, but as a portable emulator of PS1 and PSP games. I can use it to revisit familiar classics or check out old games that I missed back in the day. Xenogears on the go!
I imagine that, as time goes on and more of our old consoles are shelved or discarded, this ability to access games from the PS1 (and PS2, and PS3, and so forth) on next-gen hardware will be the only way to really preserve gaming's history. And it's a history that deserves to be preserved.
So here's what I propose, Sony. A way to make your hardware necessary to anyone who wants to revisit their past. Netflix for video games.
We pay a fixed sum—let's say, $40/month. In exchange, we have access to your entire back-catalog of PS1, PS2, and PS3 games, to stream and play any time on PS4 and Vita. We could either download games to our systems—maybe a fixed number per month—or stream them using your fancy new Gaikai tech.